Eat Pizza — Help the Kids Enjoy Camp Wa-Ri-Ki:  We have a new fundraising event, and we'd love for you to join us. Please join us at MOD Pizza for a GroupRaise Meal on April 28, 2019, starting at 10:30 am and lasting through the end of the day! Check out the details below:
Why we're raising:
Raising funds for a new playground!
As of late, we've been working on remodeling the camp through various projects and we'd love to add new buildings and a new playground to our list! From a totally upgraded fire pit bleacher area to the brand new WaRiKi Retreat Center to bunkhouse renovations, the Camp is really moving ahead. Help us raise funds for a new playground so your kids can enjoy playing on a playground in the great outdoors.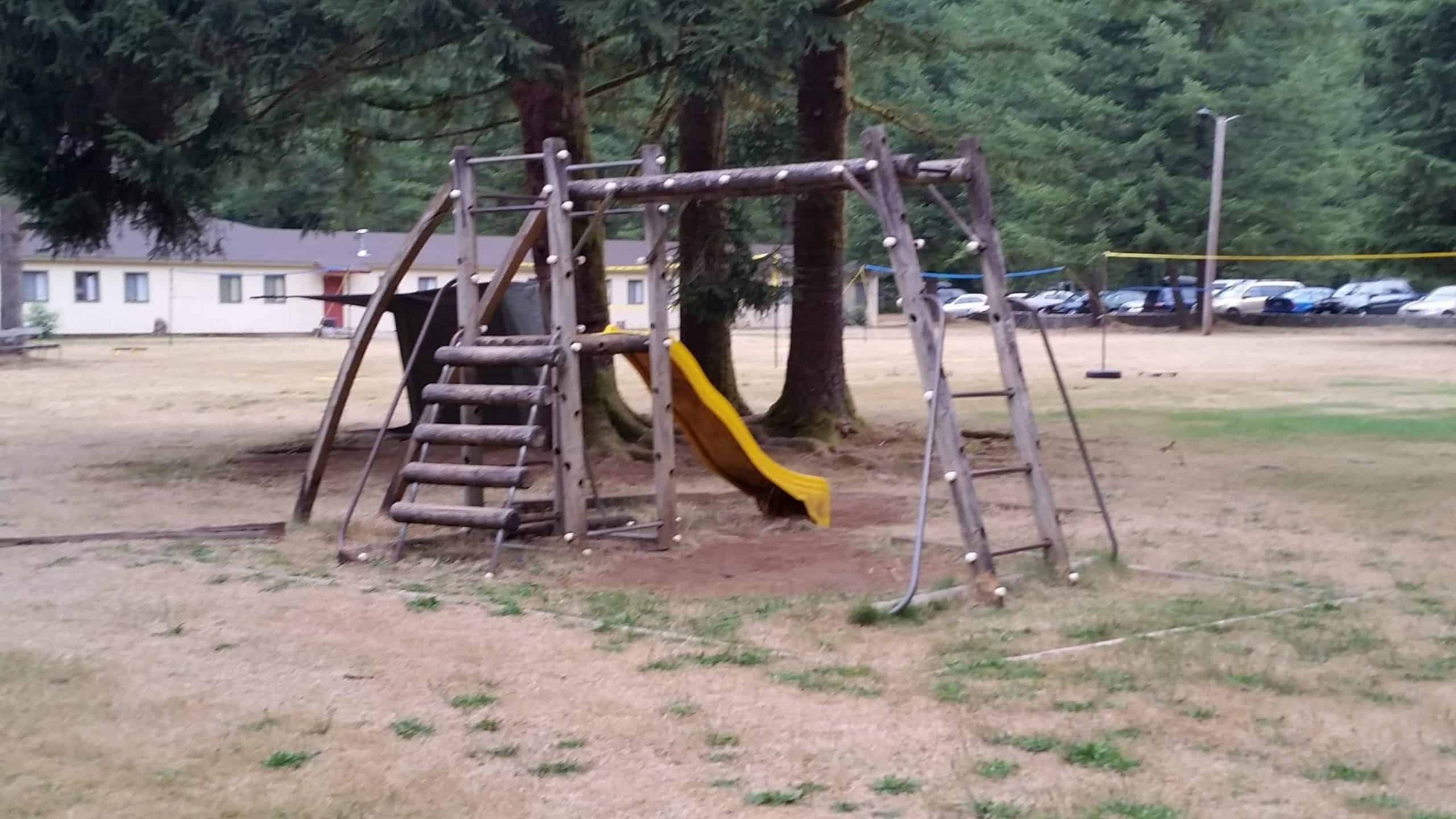 Old swing set that needs to be upgraded
More About MOD Pizza:
MOD Pizza offers delicious artisan-style pizzas and salads that are individually sized. They make them when you get there and are ready in just minutes. You have over 30 toppings to choose from and the price stays the same no matter which toppings you pick. MOD is a platform for doing good who takes care of their employees. Since their employees take care of you the result is the business taking care of itself.
Camp Wa-Ri-Ki shares in the same philosophy as MOD, which is why we pride ourselves on creating an environment where both children, adults, and employees alike can relax and enjoy. We hope to see you at our fundraising event! Below is a video showing you what type of food experience you will have at MOD — and it looks like a lot of fun!