Our outdoor camp events are special events kids and families look forward to every year. We had an incredible time during our Nature Day Events last year, and if you're able to join us, you'll no doubt enjoy spending time at the camp.
Due to the coronavirus, as of March 16th, our Camp is not open, but we will continue to stay current with the directions that come from Skamania County and the State Governor's office. We're still looking forward to our outdoor events, and will continue to keep you updated here on the site.
Kiwanis Camp Wa-Ri-Ki Board President, Val Schaffroth, states, "our camp is focusing on helping keep individuals and children safe from the Coronavirus — and all health risks — while attending and using our camp facilities after the immediate threat is passed. The health and safety of campers and staff are very important and a top priority.  Our camp is a great way to support healthy habits, and being outdoors is a great way to stay healthy. The outdoors have natural filters (trees and bushes) and fresh cool air to breathe. We have lots of space to help interaction at 6' apart protocol."
Despite what's going on in our world, we'd love for you to participate in some outstanding programs this year. Now, more than ever, it is important to get outside and breathe in some fresh air.
In this post, we wanted to share with you a little bit about each event. Recently we had to cancel part 1 and part 2 of our gardening series, but we plan to have a Garden Upkeep and Transplant event as well as the Harvest event. If anything should change, we will keep you updated. We can't wait for you to attend this educational gardening series with your family!
Below are the details, and as always, if you have any questions, please contact us and register for our Nature Day Events today!
Here are the pricing details for the gardening and nature day series:
$15 each for 1-4 people
$10 for the 5th person ($5 dollars in savings!)
$5 for the 6th person in the party
Introducing Our 2020 Nature Day Outdoor Camp Events
Garden Series:
Our gardening series is meant for ages 5-12 and space is limited to 50 students. Register today to reserve your spot! Our part 1 and part 2 events were canceled, but we still plan to have our June 20th and August 30th Garden Series events. If anything changes we will be updating everyone.
During our garden events, kids will learn how to tend to a garden and experience different stages of gardening.
Register Before May 1st and receive a 20% off Coupon for shirts and Wa-Ri-Ki Gear in our online store!
Gardening (Garden Upkeep & Transplant) / Father's Day Field Day
Date: June 20th, 2020
Time: 12 pm – 3 pm
During the garden upkeep and transplant part of our gardening series, students will see how raised beds and plants that the camp staff planted in April are doing. And, they'll get to do it with Dad (and Mom too if she wishes to come)! Learn how to identify weeds and what to do to control pests (in a natural way). If it's time to prune and transplant, students will also do that as well!
Father's Day activities include a photo booth and chalk war. Since we didn't get to celebrate Mother's Day with you, we invite our Moms to have fun too!
Gardening (Harvest Day) / Pizza Party
Date: August 30th, 2020
Time: 12 pm – 3 pm
During the Harvest Day events, students will get to observe how the garden is growing and looking! They'll have a wonderful time harvesting the produce and composting parts of the plants they no longer need. After harvesting tomatoes, garlic, basil, and potatoes (just for fun!), we'll celebrate with a pizza party.
The pizza party will help kids connect the garden to the delicious food on their plates!
Adults will have fun as well as learn how to make worm bins. There will also be a group trail walk at the end of the day. Not only is it rewarding to see how the beautiful garden is thriving, but enjoy a little nature walk too!
Nature Events
Our nature events are back, and we can't wait for you to join us in July and then later in September and October!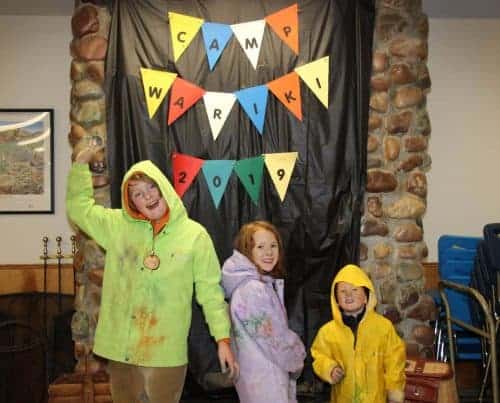 Annual Nature Day at Camp Wa-Ri-Ki
Date: July 15th, 2020
Time: 10 am – 3 pm (We serve lunch!)
Activities Include:
Free Forest School
Smokey Bear
Friends of Trees
Firetruck
Ladybug observations
Other activities
Our goal for the Annual Nature Day at Camp Wa-Ri-Ki is to connect families with nature. We will be learning all about nature and, of course, having fun while experiencing a traditional camp experience. You can expect plenty of camp songs, creating round wood necklaces, crafts, and much more! Families who have joined this event for years love it, and if you're a new participant, you'll enjoy it just as much!
Teenage Survival / Overnight Family Camp
Date: September 19th – 20th
Time: Drop Off September 19th at 1 pm / Pick Up September 20th at 12 pm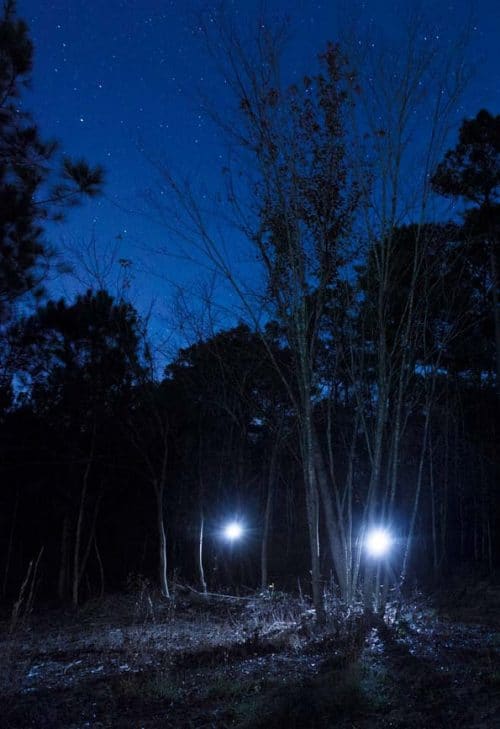 During our Teenage Survival and Overnight Camp Nature Day event, families will get to experience camping in tents or dorms! Throughout the event, you'll learn lifelong survival skills to use for future outdoor adventures. And even though you'll be busy learning about survival skills, there will still be time to relax and eat good food.
Families will also have a great time going on walks in the woods and enjoying a traditional camp experience. Of course, no camping experience is complete without making wooden necklaces and s'mores and singing camp songs!
We plan to have other friends attend, such as Smokey Bear, and will let you know as we know more details!
And let's not forget about our final chalk war! Our Overnight Family Camp event is sure to be great fun for everyone and create a memorable camp experience. Check out our blog post detailing our overnight event from last year – we had a fantastic time!
Community Party
Haunted Dorms & Forest Party
Date: October 17th, 2020
Time: 3 pm – 7 pm
Have fun during our Halloween party with your family and friends! It's sure to be the perfect spooky treat for you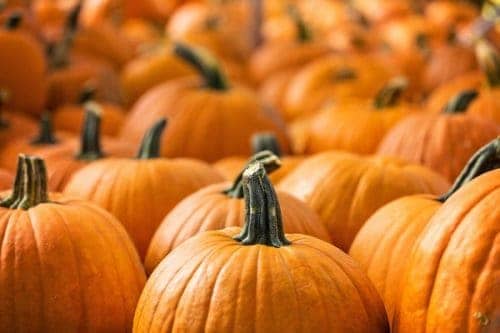 and your family during October! During the Haunted Dorms and Forest Party, you'll get to go trick-or-treating and have fun in our spooky dorm rooms and forest. And, you'll get to enjoy our pumpkin patch. The pumpkins are generously donated, and some we grew ourselves!
Camp Wa-Ri-Ki will include snacks during the event and will also be selling hot cider, hot cocoa, and coffee. Stay tuned for other fun activities during the party that we'll announce soon.
Register today for our Nature Days Events. Don't miss out on these beautiful camp experiences. They give families and their kids the opportunity to bond and enjoy every moment outdoors!
Due to the coronavirus, events are subject to change. We will keep you updated on our site and newsletter.
If you have any questions about our outdoor camp events, contact our Camp Wa-Ri-Ki event coordinator Briana Parks: Events@CampWaRiKi.com