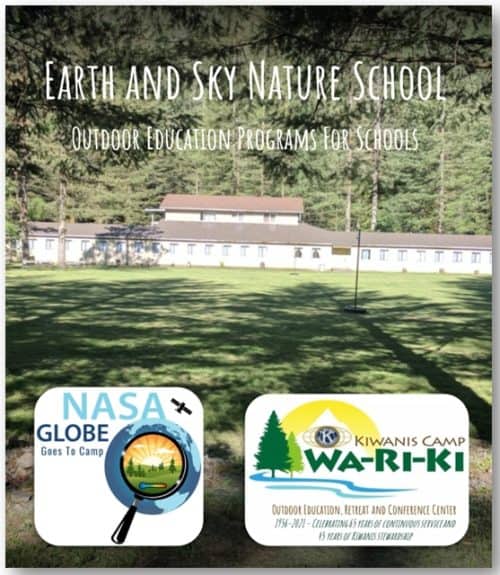 Attention Principals and Teachers!

Scheduling is now available for your 5th and 6th graders to attend outdoor school at Camp Wa-Ri-Ki. Contact us today to set-up your customized experience.

Our "Earth and Sky Nature School" program is a partnership with NASA's GLOBE Goes to Camp program. GLOBE – Global Learning and Observation to Benefit the Environment provides activities aligned with state department of education learning standards.

Contact our Camp Director today to schedule a camp tour. We can discuss program content and get your classes scheduled. Current openings are for Fall 2022 dates.

Camp Wa-Ri-Ki, where you go to Dream. Explore. Discover.