Kiwanis Camp Wa-Ri-Ki Needs Your Support — Help Us Grow
The Mission of Kiwanis Camp Wa-Ri-Ki is to help children and young adults in need grow through outdoor education, and to foster leadership skills to help them lifelong.  This dovetails with the international Kiwanis organization behind the Camp whose defining statement is, "Kiwanis is a global organization of volunteers dedicated to improving the world, one child and one community at a time.".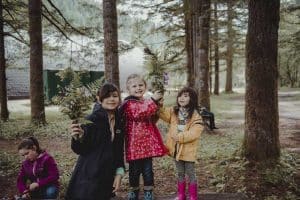 To accomplish these goals the Board and Staff of Camp Wa-Ri-Ki need your help with:
Our operating and maintenance expenses, currently approximately $135,000 per year with projected needs to double to quadruple that figure in the near future.
Development of staff positions including grant writing, events staffing, caretaking and hosting, and eventually the establishment of a Director/Counselor team to hold our own new Camp Events.
Development of Camp amenities including a proposed playground, obstacle course, archery range, development of camping areas and trails.
Major capital upgrades including staff cabins, a new, larger dining hall and upgraded kitchen and other "vision planning" currently under discussion by the Board of Directors.
Questions?  Interested in Sponsorship Opportunities?  Contact Meagen Kincaid at fundraising@campwariki.com
We will report related news here on our website.  Each and every dollar you can send will be appreciated and used with care for those we serve.