We continue to upgrade Camp Wa-Ri-Ki to create a fun, up-to-date, and growing camp for everyone to enjoy. Earlier in the year, we upgraded our camp kitchen facilities and had a 3 door refrigerator unit installed at the camp.
The new refrigerator and warming box is in our current kitchen and soon we will also have a 3 compartment sink and new dishwasher! The 3 compartment sink and dishwasher are two projects we would like to complete in the near future.
Check out some photos of our refrigerator during and after the installation! Our camp kitchen facilities are really coming together!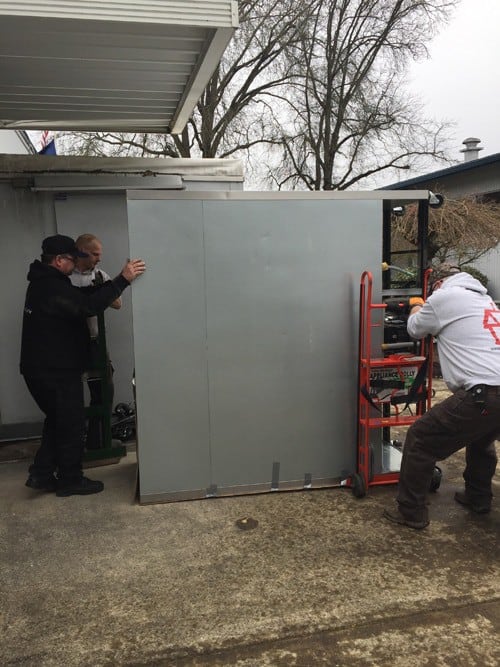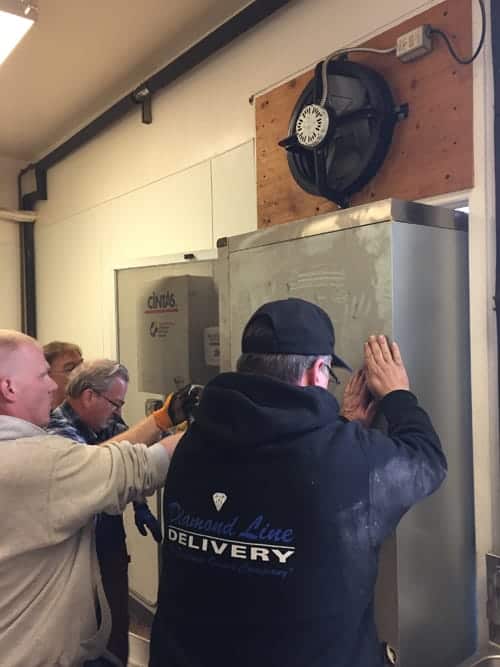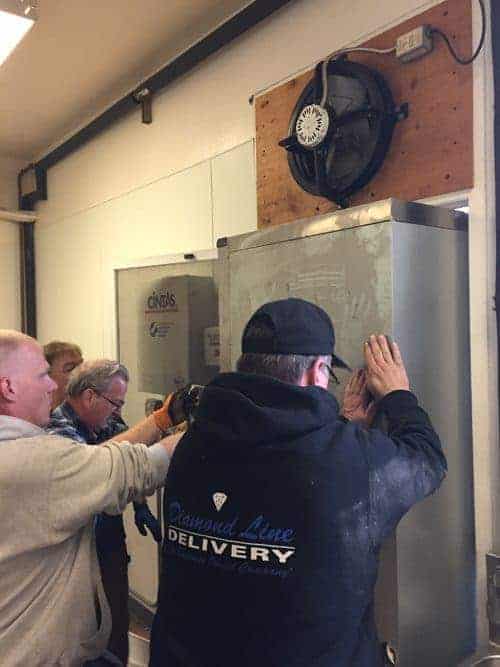 Remodeling at Camp WaRiKi is set to continue both at our camp kitchen facilities and other areas of the camp, so stay tuned. We'll keep you updated on current and upcoming projects. We have a dream list that we're working on and you can check out a list of our Current Camp Upgrade Projects that we discussed in one of our past upgrades post.
So far our June Nature Explorer Day Camp has been a success! It's not too late to register for upcoming events; Register Now by heading to this link. Here's an overview of our Nature Explorer Day Camps that'll be here before you know it!
Nature Day 2019 – July 16th — full day, lunch served.  9:00 am – 4:00 pm    |  1-4 people, $10 / 5+ $15
NEW:  Nature Day & Night 2019  – Oct. 19-20th.  Features Ladybug Day Camp (lunch served 9:00 am – 4:00 pm), then stay overnight if you choose (or register separately just for the overnight event), for Stargazing Overnight Camp 5:00 pm – 10:00 am, on the evening of the 19th — (dinner and breakfast served)
Keep a lookout for more remodeling projects and improvements at Camp Wa-Ri-Ki. We look forward to seeing you at Camp Wa-Ri-Ki for our Nature Days Events and future events to come!
If you're interested in becoming a donor, sponsor, or volunteer, please let us know by contacting us on our website. Our goal is to continuously improve the kids' camp experience so that they will have an amazing time enjoying and thriving in nature.