Our recent Nature Days camp outdoor event on June 20th was a success. We had a wonderful time doing a variety of camp outdoor activities and just being with the kids in nature. Next up, we can't wait for our upcoming Nature Days events in July and October.
Over the weekend our camp coordinator Briana posted on Facebook about how the event went. A few moments stood out to her:
I learned a lot about what to do differently, what works and what doesn't, and to have a plan for rain! Lol we got wet, really wet. I couldn't do everything I wanted to and the rain ruined a few signs I'll have to remake. I made a few little mistakes and I have no voice left, but all in all it was a good day. The kids all got soaked and had fun! They did scavenger hunts in the woods, learned about wolves and fish habitats, created nature based art, hugged and got frisbees from Smokey the bear and even got to see the fire truck leave in action to a real medical call! A huge thank you to everyone who came and who helped volunteer today, I couldn't have done it without you all.
Below there are some photos from our Nature Days camp outdoor event that took place on June 20th. The kids had a great time — just look at those big smiles as they enjoyed spending the day outside in nature!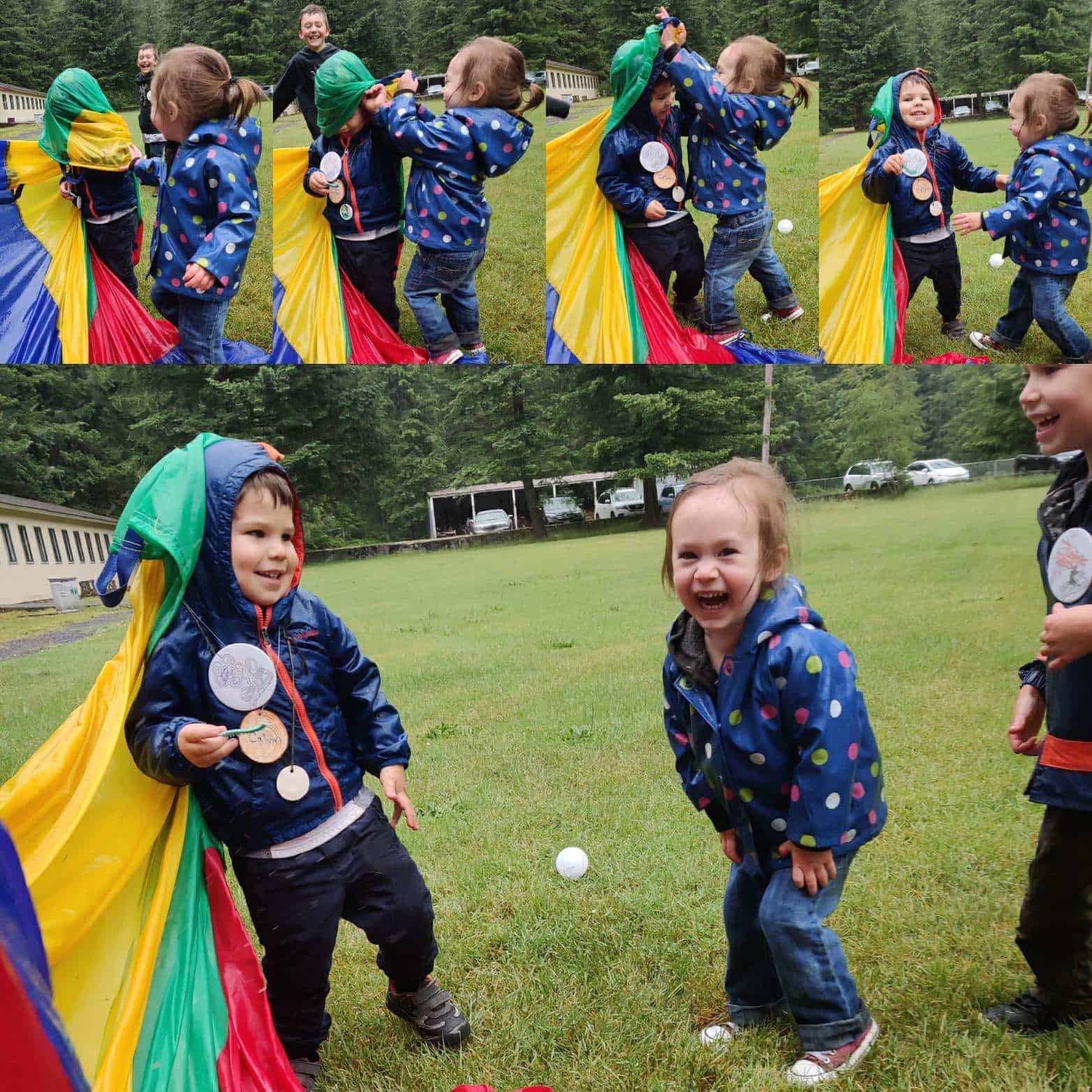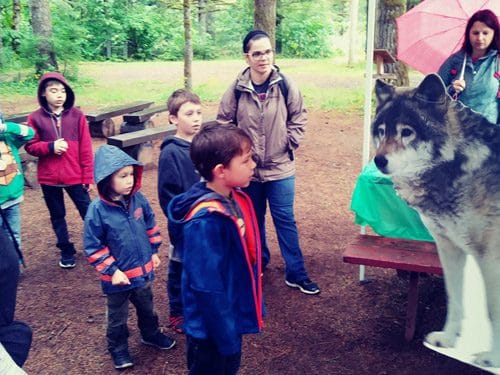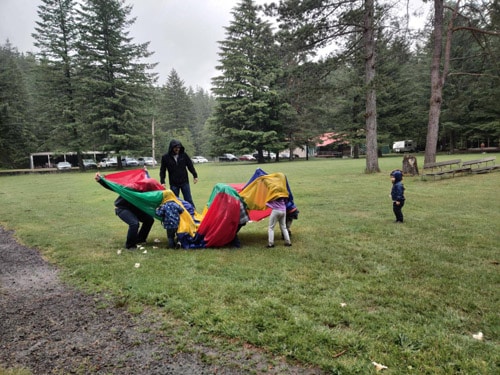 We hope you can join us in July and later this year in October!
Register Now for our July Nature Days event by heading to this link. Here's an overview of our Nature Explorer Day Camps that'll be here before you know it!
• Nature Day 2019 – July 16th — full day, lunch served. 9:00 am – 4:00 pm | 1-4 people, $10 / 5+ $15
• NEW: Nature Day & Night 2019 – Oct. 19-20th – Features Ladybug Day Camp (lunch served 9:00 am – 4:00 pm), then stay overnight if you choose (or register separately just for the overnight event), for Stargazing Overnight Camp 5:00 pm – 10:00 am, on the evening of the 19th — (dinner and breakfast served)
Are you interested in becoming a volunteer, donor, or sponsor? If so, please contact us on our website.
We look forward to continuing to improve the camp and make our Nature Days camp outdoor event a wonderful experience for our kids. We couldn't do all this without the support of our camp families and the community, so thank you!