NOTICE:  We've found our new host, Autumn Hancock — more about her soon.  Thank you to all that applied!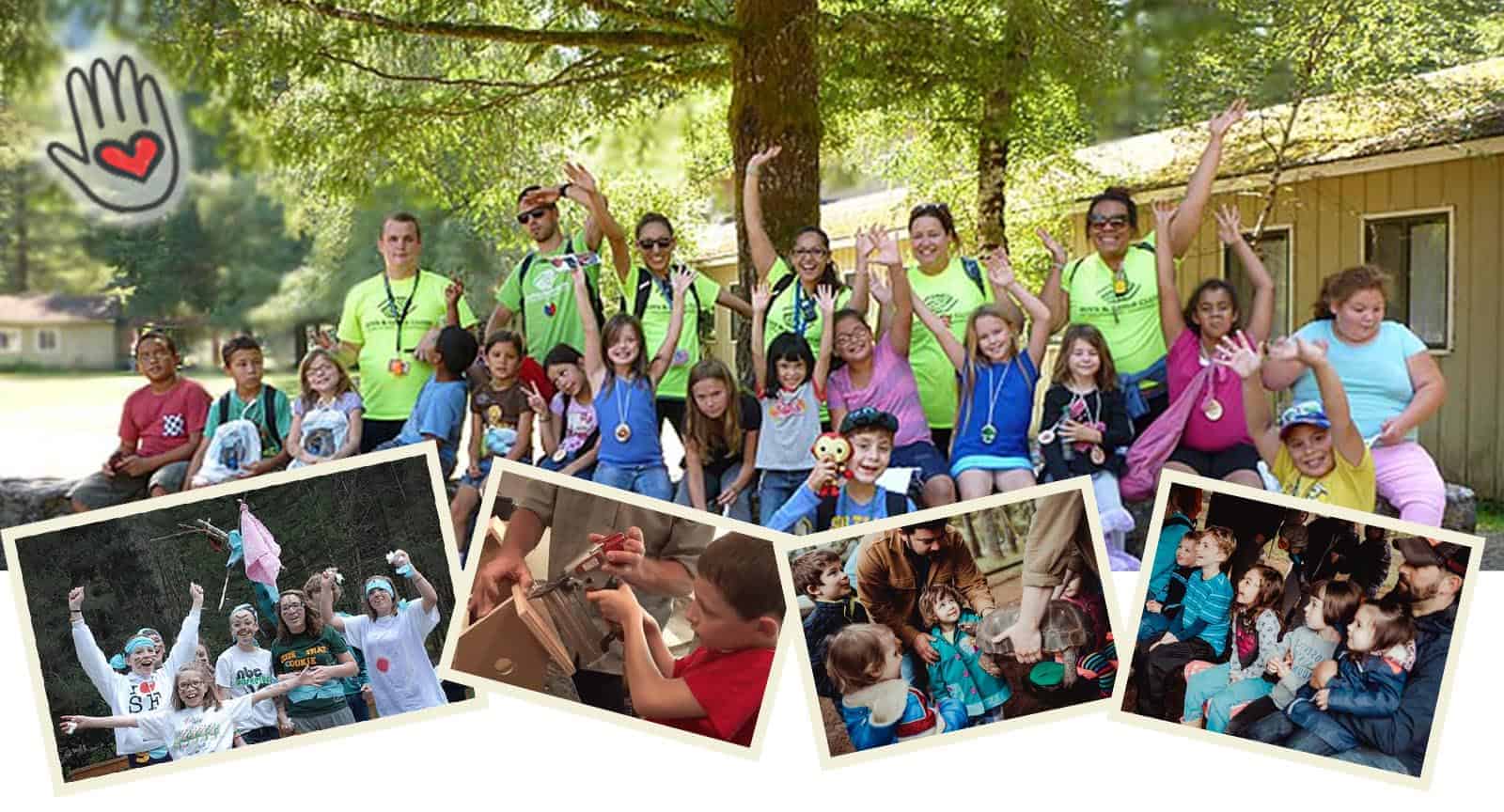 Camp Wa-Ri-Ki Host/Caretaker/Maintenance job
Camp Wa-Ri-Ki on the Washougal River, Washougal, Wa. is looking for a live on site Camp Caretaker/Maintenance/Host starting May 2019.
We are looking for someone with both someone that has a mix of people skills (handling renters) and fix it skills :
Able to communicate effectively and diplomatically with public, employees, clients, neighbors.  You will answer phones, schedule Camp Rental, Greet Campers, and handle their requests.

Able to bid and cost out construction projects (construction experience is helpful — will consider handyman experience at RV parks, apartments).

Able to create concept design/ideas for maintenance and upgrade projects on paper so grant writer can communicate needs and seek funding.

Mechanically inclined and able to work on equipment a plus.

Able to work with children.

Able to work flexible hours and commit to full time attention to the camp and clients during the months of June through September each year. (No vacations during that time).
Range of salary from $1700-2000 DOE for 137 hrs/mo. plus lodging & utilities.
Other Requirements & Duties
Must be bondable with valid driver's license and pass a background check. (No Felonies)
Camp Hosting:

Checking groups in and out at the beginning and end of their stay at the camp

Cleaning building between group usage as needed and/or directed

Creating invoices and calculating fees based on camp usage and collecting money or giving credit

Monitoring group usage of the camp to see they are following the rules and policies of the camp

Monitoring proper usage of the camp for safety of individuals and camp property

Remain on site while groups are in camp as needed.
Ground maintenance including:
Tree/bush trimming or removal as needed

Mowing grass with riding mower and brush hog

Grass trimming with string trimmer

Weeding

Leaf blowing/sweeping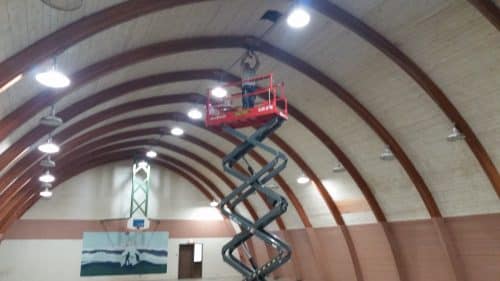 The Camp facilities include a large gym (above) boys and girls dorms, a large kitchen and dining area, a new "Retreat Center" apartment, a shop area and other facility sheds.
Assist with facilities repair and maintenance:

Responsible for remodel/repair projects both building and property

Use hand & power tools & proper care of equipment

Painting/Prep on interior and exterior

Carry loads up to 50 lbs +

Cleaning/Maintenance including sweeping, mopping, cleaning windows/bathrooms/kitchen

laundry for Retreat

 
Physical Requirements:

Lift and carry up to 50 lbs +

Climb ladders and work on roofs

Operate power tools/hand tools

Operate chainsaw, trimmers, mowers

Drive riding mower/tractor

Read/write English, basic math skills, problem solving

Work independently or as part of a team

Follow verbal and written instructions

Maintain work log and accurate records of building repairs/remodels
This would be an ideal job for a couple with either RV park management experience, and/or apartment management experience with some handy-man/woman skills.  You will live on 22 acres along the beautiful Washougal River near Dugan Falls, about 25 minutes northeast of Washougal, Washington (45 minutes from Portland, OR).
Range of salary from $1700-2000 DOE for 137 hrs/mo. plus lodging & utilities are paid.
If this sounds like you, apply here using form at right  • Resume with references preferred
Camp Wa-Ri-Ki is about 25 minutes northeast from Washougal, and 35 minutes from Vancouver.
Click Map for Larger View & Directions