[UPDATE: 07.22.20 – Washougal, WA] —  The Main Camp remains CLOSED until further notice as per Skamania County directions and in keeping with the directives coming from the State Governor's office.  We expect to slowly reopen late this Summer.  Watch our site, here, for news about virtual and real world Camp Events, and for the official reopening date. Note that as per county guidelines we CAN accept reservations now in our small retreat center (groups of less than 10).  We will also be holding some virtual online programs soon.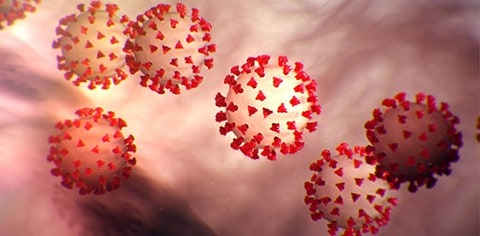 We are continuing to make reservations for later dates this year and next year. Continue to check our website for updated information.  As of this date, we are looking forward to our first of 5 Nature Day Events in late June — watch this page for details.
The Board of Directors continues to believe that an outdoors experience with prudent cleaning steps taken will be the best course after the current closures are lifted.  Kiwanis Camp Wa-Ri-Ki Board President, Val Schaffroth, states, "our camp is focusing on helping keep individuals and children safe from the Coronavirus — and all health risks — while attending and using our camp facilities after the immediate threat is passed. The health and safety of campers and staff is very important and a top priority.  Our camp is a great way to support healthy habits, and being outdoors is a great way to stay healthy. The outdoor has natural filters (trees and bushes) and fresh cool air to breath. We have lots of space to help interaction at 6' apart protocol."
We want to assure our renters and any guests who come to camp later this year that we are working to make their stay comfortable, enjoyable and safe.
Kiwanis Camp Wa-Ri-Ki has also announced that the camp will follow the advice of the Center for Disease Control guidelines and Governor Jay Inslee recent proclamation. We are watching the following information release sites:
Following the lead of Washington State Gov. Inslee we will be taking common-sense, proactive measures to ensure the health and safety of those who visit the Camp.
We note that the Governor and other officials have suggested that all events be limited to no more than 50 attendees, so we will follow that policy guidance until further notice after the Camp is reopened.  We will update you here.
We will also follow certain Washington State Department of Health guidelines and will update you here with specific requirements.
We will also rely on the American Camp Association guidelines which posts helpful references on its site.
Recommendations for your stay at our camp:
Be proactive and use common sense to ensure a healthy and safe stay at the camp (provide healthy food, lots of liquids, rest periods and best practices when preparing food).
Bring personal protection equipment supplies. (tissues, hand sanitizer, masks, proper clothes for outdoors)
Designate a trained medical person to deal with those feeling sick.
Designate an area for isolation of a person sick while evaluating their needs and/or removable from the camp.
Notify the Camp Caretaker so they can immediately disinfect the area the person has been occupying.
When using the kitchen area make sure kitchen staff are training in safe food handling practices. Store the food properly at all times. Wipe down the equipment regularly and wash all food surfaces continuously during the day. Restrict individuals in the kitchen to only cooking staff.
The Board of Directors of Kiwanis Camp Wa-Ri-Ki will post on our website any changes that need to be made. You can also call the camp at 360-837-3168.